Work experience placements
Ethological Knowledge and Degrees of Cense
You want to validate your knowledge and know-how. By marking your progress, you achieve your goals by cultivating your motivation. Each semester, La Cense organizes exam sessions, to allow you to take stock of your training path.
Ethological knowledge is diplomas from the French Equestrian Federation. The equestrian establishments authorized to validate the Knowledge are those whose teacher holds a Federal Certificate of Supervision of Ethological Equitation - BFE EE.
Knowledge validates knowledge of the nature of the horse and practical skills. Their program is divided into 2 parts: practice and knowledge.
The Degrees are La Cense diplomas, issued by instructors trained in the La Cense Method. Each degree includes fifteen exercises and validates a skill.
La Cense gives each graduate a colored cord, identifying the stage of their progress.
Le technical content of the degrees achieves the objectives of the "Practicing on foot" section of Ethological Knowledge.
During the exam sessions at La Cense, you are assessed on a practical and theoretical part. Thus, you validate your degrees and your ethical knowledge.
It is recommended to take your exams with a horse educated by you. Because it is this skill that you validate during your process.
At the start of progression, from degrees 1 to 4, we offer you the opportunity to present yourself with a La Cense horse.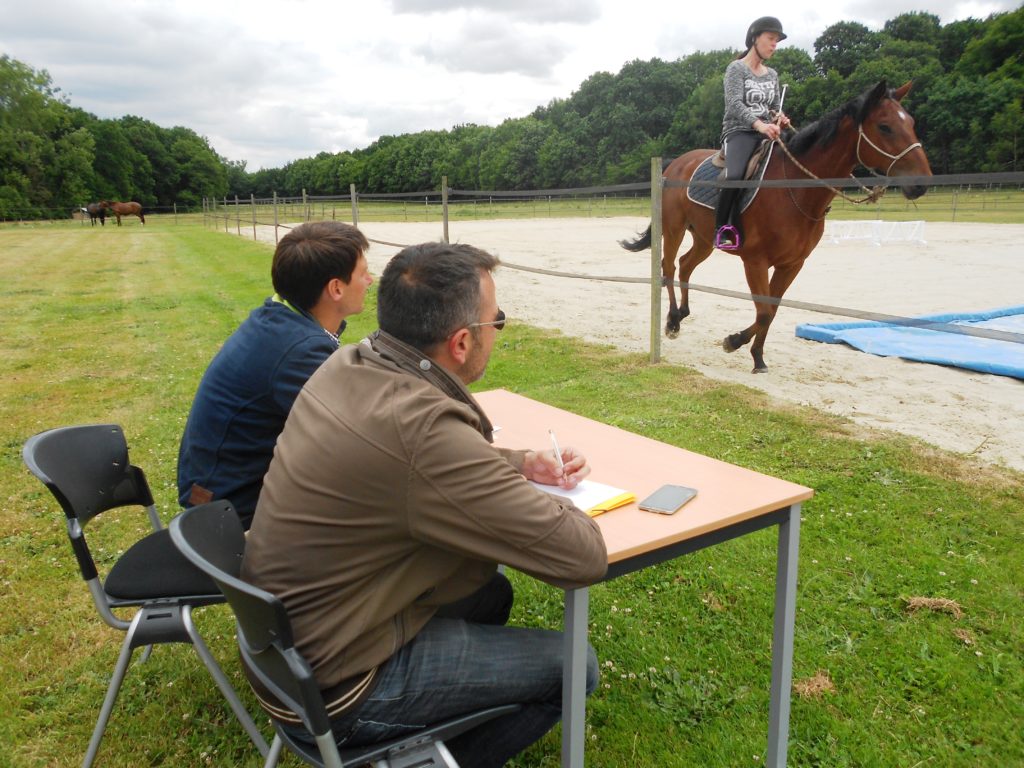 Practice test
You carry out all the exercises of the degree program presented, individually or in a small group. The jury evaluates your work for 1 hour.
Theoretical test
You are assessed on the knowledge of the Knowledge program presented, for 30 minutes.