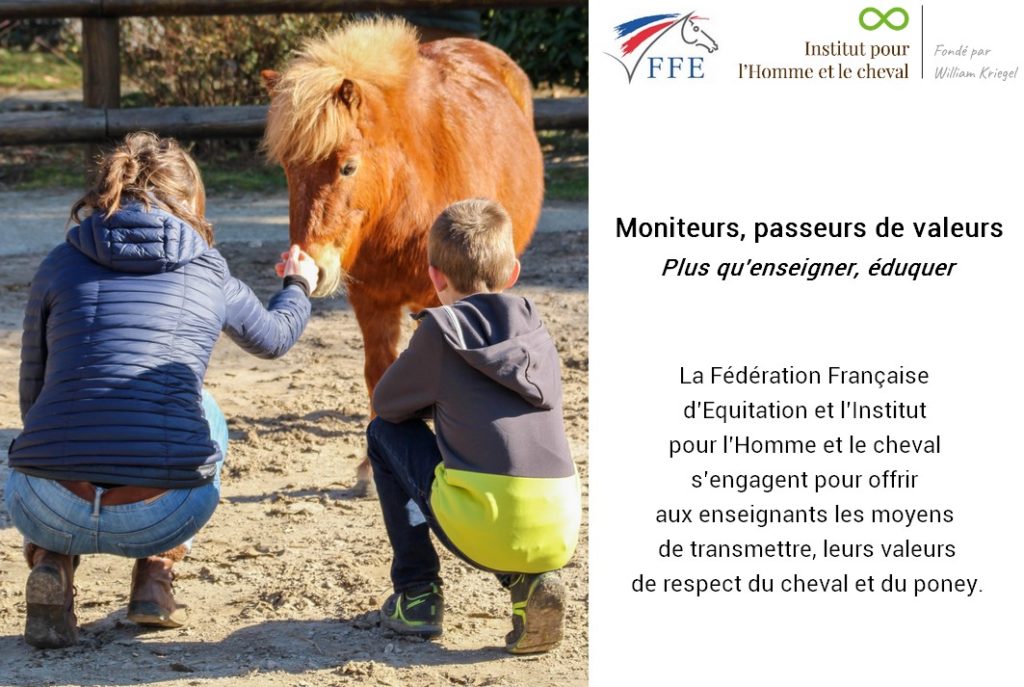 The Institute for Man and Horse offers you this access to the teaching MOOC.
With this tool you update your knowledge, thanks to the latest results of scientific research. Designed by Cense, this program calls on 23 experts in behavior and equine health: veterinarians, agronomists, ethologists, etc.
The contents is broken down into 5 themes, i.e. 70 videos accompanied by their course materials and links to go further.
The quiz includes 12 questions. You validate it by obtaining 8 correct answers.
The French Equestrian Federation values ​​your interest in knowledge resulting from scientific research, by integrating the validation of the quiz into your exams & quality procedures.
You have applied for an FFE examiner code. To keep your codes, you have 3 months from the date of this request to validate your teacher quiz.
Request or renewal of labels exceptional
You wish to obtain or renew a FFE label. As part of the quality procedure, you validate your teacher quiz so that your label is displayed on the identity card of your establishment.
_
Before starting your viewing or your quiz, here are 3 perspective videos to make the best use of your knowledge:
Qualify your sources of information

Remove the brakes of its customers

You encounter a technical problem or you have a remark to make, the assistance of the teaching MOOC is at your disposal on 01 30 88 49 03.